The Lennon Centre was set up in 2002 by Bernie Walsh Irish Genealogist and Tutor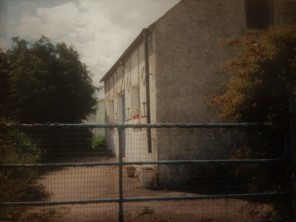 The old cottage on the site better known as the COTTAGE ON THE CROSS had been in the family since built c1880. When her grandmother Frances (De'athe) Quinn passed away in 1993, she passed the old cottage over to Bernie with the intention of keeping the family history tradition alive. The old cottage was always a place for people to gather, play cards, sing, and generally talk about life and family history.
The name Lennon is part of the family, along with De'athe, Daulten and Quaile. These names represent the people who lived in the small cottage over the past years, and the area was known locally as Lennon's Cross.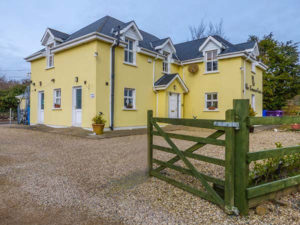 The Lennon Centre is dedicated to the memory of Frances De'athe Quinn (1906 to 1993), who was a dedicated family historian and independent woman.
The centre is a family run business, home to Daulten Quaile Genealogy and Accounts4u. It runs courses in many fields during the year. Writing courses, Family History Courses, Sage Payroll, Sunday afternoon tea with the genealogist, and many more.
The Lennon Centre, Annagh Long, Gorey, Co Wexford is nestled under Annagh Hill, on the main Gorey to Tinahely road, 7 miles from Gorey and 7 miles from Tinahealy, 10 miles from Arklow and close to the lovely village of Kilanerin.
The centre is open Thursday, Friday, Saturday, and Sunday from 10am to 4pm all year round, by appointment. Call Bernie on 053 94 28884 or 086 328 7217.
We have paypal facility for overseas clients.
Find out more about: